Since 2015, Biomapas is an official partner of Lithuanian University of Health Sciences in the training program of Clinical Pharmacology Residency. During the third year of their studies, young professionals have a Drug Development module and as a part of it they have a month of practice in Biomapas.
This module is dedicated to deepen their knowledge in clinical trials, regulatory affairs and pharmacovigilance. Biomapas encourages close collaboration between business, science and education, because only working together as a team in all these fields can bring valuable and innovative outcome. Clinical Pharmacologists, who had already completed their practice in Biomapas have shared their thoughts about the future perspectives of clinical pharmacology and their experience in the CRO setting.  
Simonita Maciulskyte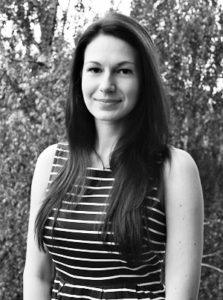 Why did you choose clinical pharmacology as your future career? 
Clinical pharmacology is a new, developing medical field in Lithuania. It connects disciplines of medicine, research and science. I also believe that Clinical Pharmacology studies open possibilities for a wider range of career options compared to other residency programs. The diversity of the field seemed interesting and I decided to take this challenge.
Could you tell more about the Drug Development module? 
The 3rd year of Clinical Pharmacology studies starts with 16 weeks of Drug Development module, during which resident doctors get the opportunity to practice and learn at the State Medicines Control Agency of Lithuania, National Health Insurance Fund and Clinical Research Organizations, one of them being Biomapas. The aim of this module is to understand the main principles of drug development, pre-clinical and clinical development processes, drug authorization procedures, principles of pharmacovigilance, pharmacoepidemiology and pharmacoeconomics. The exciting part is that we get the opportunity to participate in almost all the steps of a new drug reaching the market.  
Which Biomapas operational department you enjoyed the most and why? 
I liked practicing in all departments for different reasons and it would be difficult to select a favorite one. I believe in such relatively short time it is not easy to get a good grasp of the nuances of all departments work. I did enjoy the Pharmacovigilance part, as it is so closely related to my field and I got to study many interesting cases. Working in the Quality Assurance department gave me a deeper understanding about all the processes happening in the CRO and was really useful.  
Silvijus Abramavicius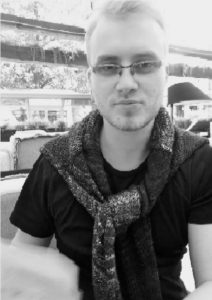 Where can clinical pharmacologist work after graduation?
Clinical pharmacologists' raison d'être is the making of scientifically sound decisions in all situations arising from relationships between drugs and humans. This includes the discovery and development of new drugs, the application of drugs as therapeutic agents, the use of drugs, the beneficial and harmful effects of drugs in individuals and society, and the deliberate misuse of drugs. Thus, it can be concluded that the potential workplaces for clinical pharmacologists are pharmaceutical companies, hospitals, the national drug regulatory authorities (incl. assistance in pharmaceutical policy development), and academia (teaching clinical pharmacology).
What did you learn at Biomapas? Do you think you could use this knowledge in the future?
At the beginning of the internship I had course in good clinical practice. Later, throughout the internship – conduction of bioavailability and bioequivalence in clinical trials. While I was in Regulatory affairs department, I was practicing medical writing, analysis of applications for marketing authorization (generic and hybrid). In Pharmacovigilance department, I was studying the standard operating procedures, the performance of local pharmacovigilance officer tasks. In Clinical research department I had a chance to get to know more about principles of clinical trial monitoring, also preparation of materials regarding the informed consent form. I think I will definitely going to use the acquired knowledge during the internship in the future.
Could you see your future in the CRO setting?
Actually yes, definitely. I have primary interest in clinical research (especially in bioequivalence studies). Also I can see my future in other areas such as regulatory affairs, pharmacovigilance and medical writing.
Simona Stankeviciute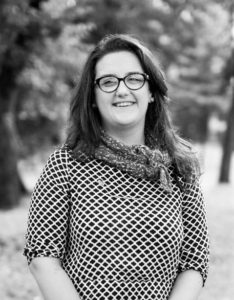 Could you tell more about your training courses during Clinical Pharmacology studies?
The overall training course consists of 4 years. In first two years we have difference modules from all therapeutic areas. In the third and fourth years, we are specializing in clinical pharmacology. During the third year, we go back to all internal medicine departments and practice as clinical pharmacologists, we also have a module Drug Development. During the last year, we have the opportunity to practice abroad in clinical trials area.
In which department you had a chance to practice? What did you think about Biomapas before and how your opinion has changed after a month here?
At Biomapas, I had a chance to practice in regulatory affairs, pharmacovigilance and clinical trials departments. I also had an opportunity to practice in the field of quality assurance, which covers activities related to quality management of all operational fields. Before practice in Biomapas I didn't really knew much about the company and the CRO setting itself. I was actually really impressed by the Pharmacovigilance department which I liked the most. The quality of work and the work manner, how everything is being analysed to every single detail made a huge impression to me. After practice in this department, my knowledge in pharmacovigilance is way much wider!
Thank you for a nice conversation!
Olivija Simkute